The Red Rocks Amphitheatre isn't just any old concert venue; it's a massive 640-acre outdoor theater that was formed over millions of years and sits between the Great Plains and the Rocky Mountains. It's also the only naturally-occurring outdoor music venue in the world. Over the years, Red Rocks has been a favorite of both performers and audiences alike, with many musicians gushing over how beautiful the view is. To learn more about the makings of this magnificent venue, here's a brief history lesson on the Red Rocks Amphitheatre.
Birth of the Amphitheatre
Using Colorado's rock formations for live music performances first dawned on John Brisben Walker at the beginning of the 20th century. Walker began putting on a wide variety of live musical acts in the region at the start of the 1900s, and soon afterward the plan for a professional Red Rocks Amphitheatre was born.
The City of Denver eventually purchased the Red Rocks area during the Great Depression and had the amphitheater built by President Franklin D. Roosevelt's "alphabet agencies," including the Works Progress Administration (WPA) and the Civilian Conservation Corps (CCC). After years of hard labor, the theater was officially dedicated in June of 1941 with a seating capacity of 9,525.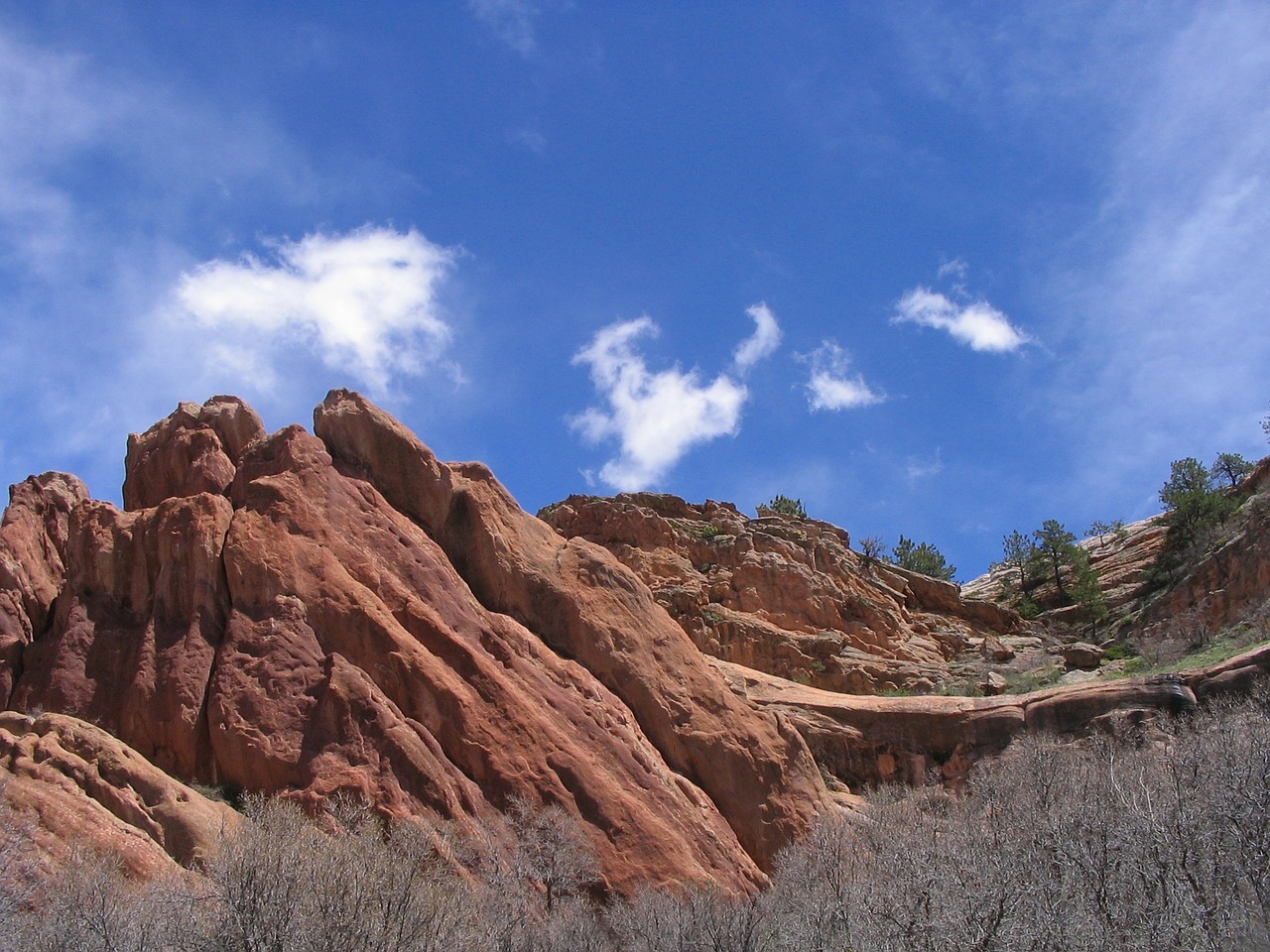 Geology of the Area
While it only took a few decades to complete the Red Rocks Amphitheatre, it took Mother Nature millions of years to produce the massive sandstones used for the venue's acoustics. Archeologists have even found dinosaur tracks from around 160 million years ago in the sandstones that make up the foundation. The southernmost rock in the theater is called "Ship Rock" and the rock directly opposite of it is called "Creation Rock." Both of these tilting structures are taller than the mighty Niagara Falls in Canada and gives the venue a mountainous quality.
Famous Performers Throughout the Years
The first performance at the Red Rocks Amphitheater was put on by Walker in 1906 and featured a 25-piece brass band. The theater went on to feature many opera singers and military bands in the early 1900s. The Beatles performed at a memorable concert in 1964 with Jimi Hendrix following in 1968. The famous folk singer-songwriter John Denver recorded many of his live shows at Red Rocks during the 1980s, and Fleetwood Mac's Stevie Nicks also recorded her live show at the Red Rocks in 1986. The concert venue continues to attract some of the biggest names in the music industry, including U2, the Zac Brown Band, Radiohead, and Morrissey. With spectacular scenery and energetic audiences, who wouldn't want to play at the legendary Red Rocks?