Boulder is a natural tourist magnet as well as one of the best places to live in the US. Sandwiched by the Rocky Mountains and Great Plains, this high-altitude city draws in more and more newcomers every year. People are particularly attracted to its exceptionally standard of living, refined culture, well-educated population, health-and-fitness-focused community, prosperous economy, and friendly citizens. Everything about it seems so perfect that it's hard to find someone who's been to Boulder that doesn't love the place.
If you're planning to move there, then you're making the right choice. But hold your horses, dear friend. Life in Boulder isn't as easy as being surrounded by sunshine and flowers. You'll encounter things you might not like and challenges that'll test your patience. So before scheduling your move, here's what you should know first about the city.
The Cost of Living is High
The name Boulder might sound generic, but it is shockingly one of the country's most expensive cities. Don't be fooled by its suburban setting, vast green space, and the lack of towering high-rises.
Living costs in Boulder are 67% higher than the US average. Additionally, it's also 46.3% higher than the rest of Colorado.
The median home price in Boulder is a whopping $738,400 compared to $426,200 in Denver.
It's important to note that a $100,000 salary in Denver would need to increase to almost $130,000 in Boulder to cover the same expenses.
You might be wondering why. What makes this seemingly small city more expensive than many larger urban areas? The answer lies in the next two sections below: Boulder's weather and natural beauty and its thriving economy.
Boulder Enjoys Fantastic Weather and Natural Beauty
With more than 300 days of sunshine, Boulder's blue skies are perfect for outdoor activities. The hottest season is from June to September, with temps reaching as high as 78°F. But there's no need to worry because you won't burn from the heat thanks to the thick blanket of trees. During winter, it gets freezing down to an average low of 22°F! Make sure to prepare your snow gear and winter clothing! During the winter months you can take advantage of the cold weather and hit the dozens of ski slopes within driving distance of the city.
As if the four seasons weather isn't great enough on its own, Boulder also boasts some of Colorado's best natural beauty. There are so many wonders for you to explore and adventures to experience. Start by taking a hike on Chautauqua Park or bike across the meandering paths along Boulder Creek. If that doesn't make you break a sweat, then prepare your towel and water bottle before taking on the trails of Flatirons, a series of magnificent rock formations west of the city. And to test your determination even further, don't forget that you still have Flagstaff Mountain, Eldorado Canyon, Royal Arch, and Bear Peak to conquer.
The Economy and Job Market are Thriving
Boulder's bright side doesn't end with its sunny skies and perfect landscape. As a leading figure in the aerospace industry, the economy shows promise with engineering and tech spearheading the growth. If you work in the digital space, then Boulder is great. If not, don't worry. You can still find plenty of opportunities in business, finance, manufacturing, natural production, law, healthcare, and of course, education due to the presence of the University of Colorado.
Statistically speaking, Boulder's job market enjoyed a positive 2.7% increase in 2019, according to bestplaces.net. Add the fact that the possibility for growth is 44.4% in the next decade. Furthermore, the unemployment rate for the city is 2.3% compared to the 3.7% US average. This is a clear indication of how well Boulder's economy fares compared to the rest of the country.
The Open Space Program Contributes to Expensive Housing
Boulder's Open Space Program is the main contributor to the city's expensive housing. With this program, the local government buys most of the land within and around Boulder to form a 'green belt.' Although the program's goal is to protect Boulder's natural resources, this operation creates scarcity and the price for the remaining available areas has skyrocketed as a result.
Apart from this, the geographical beauty of the city is also a primary factor. People who've grown tired of concrete jungles in major cities are willing to pay exorbitant prices in exchange for the scenic views, fresh air, and outdoor recreation that Boulder offers.
However, you'll be surprised to hear very little to no complaints from the locals. Everyone simply thinks that the quality of life that Boulder provides is worth more than all the money in the world.
The City is Full of Fun
So much for the serious stuff, it's time to learn about the joy of living in Boulder, Colorado. You might be thinking that farming is all there is to the place. Well, you're not wrong. More than 700 farms surround the metro area, providing the city with healthy, locally-sourced food.
Oh, and did you know? Boulder is second only to Denver when it comes to beers. Featuring at least 20 breweries, according to this Boulder moving guide, ale is one of the city's main selling points. If you like to drink, be sure to take a sip at Avery's!
Don't miss out on a visit to Pearl Street – the heart and soul of Boulder. Meet and return smiles from friendly locals and visitors as you stroll down the bricked path. Go wild on a shopping spree at the retail chains, read a book at the park, dine in a fancy restaurant, or simply enjoy a cup of cappuccino in one of the many coffee shops. Looking for an interesting and educational experience? Good news! Boulder doesn't disappoint with plenty of galleries like the Boulder Museum of Contemporary Art and the University of Colorado Museum.
The city might be small, but it does feature a variety of fun activities and unique establishments. You'll find plenty of playgrounds, plazas, waterparks, and large department stores dotting the metro. All in all, recreation and entertainment is as diverse as it gets.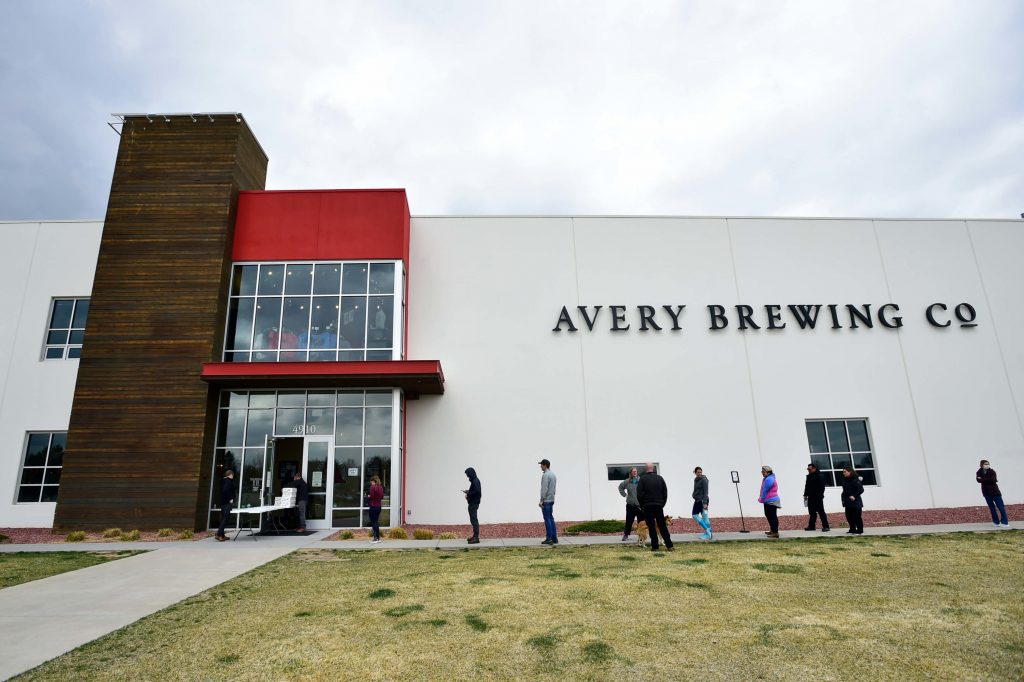 Boulder is one of the select places in the country that perfectly blends the outdoor Colorado lifestyle with basic city amnesties. If you're a nature lover, athletic, high on fitness and health, and have a spirit for adventure, then it's time to find movers to schedule your move to this Colorado paradise.