Look at Colorado and its abundance of scenic attractions, overwhelming natural beauty, and copious wildlife. You'll never fail to find this state on lists of the most beautiful states in the country. But do you know what makes it even better? – The never-ending stream of fantastic music festivals all year long.
If you want to miss half of the Colorado experience, go ahead. Ignore this article. But if you want to make the most out of it, here are the top live music festivals you should attend!
Telluride Bluegrass Festival
Location: Telluride Town Park, Telluride
Cost: $175 – $220
Of course, this list has to start with something legendary – and Telluride Bluegrass Festival is the perfect example! As the name implies, at this annual Telluride music fest, you'll get to experience the most galvanizing bluegrass performances of your life. You'll recognize big names like Alison Krauss and the Sam Bush Band. However, you won't want to miss the fresh, new talent the festival directors insert into the lineup each year. Telluride might be tricky to get to and tickets are a tad pricey, but the experience is definitely worth every penny!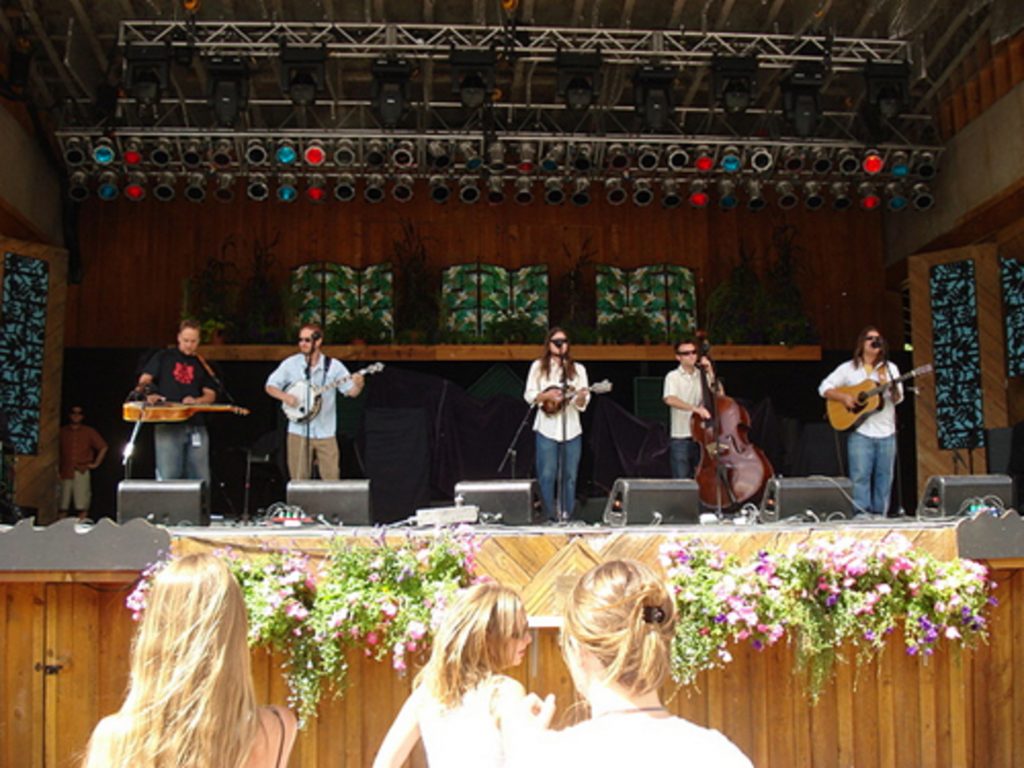 Arise Music Festival
Location: Sunrise Ranch, Loveland
Cost: around $99 – $209
Arise is more than just an event where you scream and sing and party till you run out of breath. In addition to the diverse lineup consisting of electronic, EDM, rap, rock, funk, reggae, bluegrass, and other music genres, this three-day camp also offers yoga classes, art and film workshops, and other fun activities. You'll get to listen to famous bands like TIPPER and Leftover Salmon, witness trapeze artists hype up the crowd, and watch fire dancers spicing up the venue. Bring the heat!
Westword Music Showcase
Location: Golden Triangle Neighborhood, Denver
Cost: $60 / $90 VIP
If you're looking to exhaust all your vigor and energy in a one-day event, then you should book a ticket to the Westword show. Featuring promising local talents and some big names in the music industry, the event manages to provide a well-balanced, fun experience. Before the whole thing starts, you can vote for your favorite band, and if they win the polls, you get the chance to win an awesome prize. How cool is that?
WinterWonderGrass
Location: Steamboat Springs, Colorado
Cost: $150 – $200
Never failing to amass an energetic crowd, WinterWonderGrass unleashes a wave of energy that could melt the snowy caps of the Rocky Mountains. Make friends with fellow festival-goers and listen to famous artists like Billy Strings and Margo Price. Bluegrass, jazz, and acoustic bands will serenade and electrify you for three days and three nights straight. But be prepared to hustle, though! The venue is always jampacked with people looking to escape the cold of winter!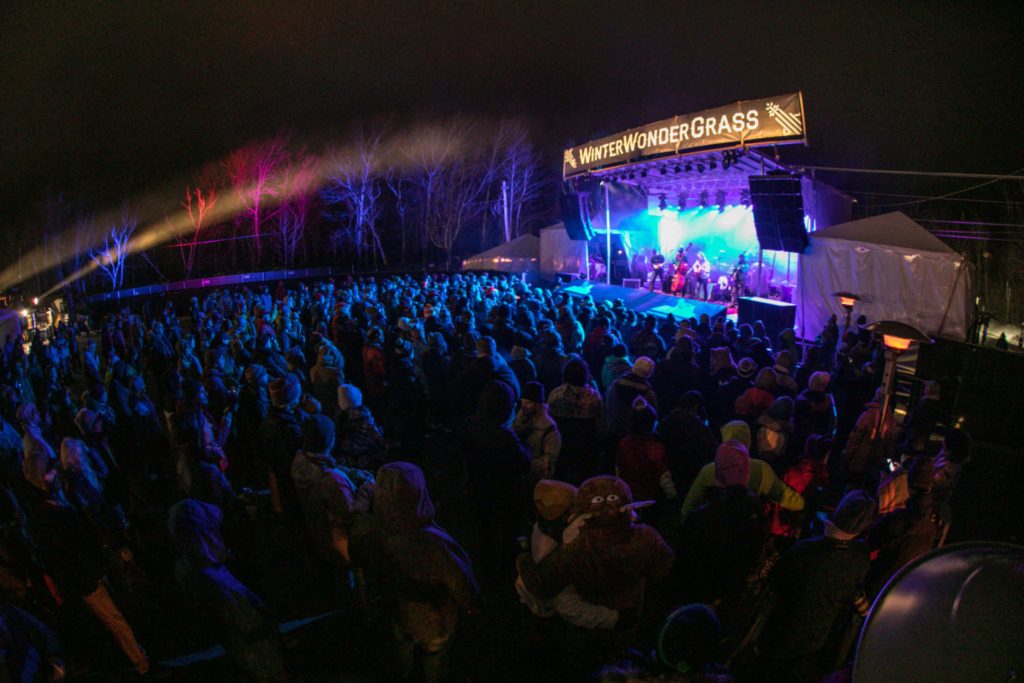 Sonic Bloom
Location: Hummingbird Ranch, Spanish Peaks County
Cost: $155 – $464
Sonic Bloom is every electronic music lover's paradise. This four-day fest draws together great party music, new playlists, a lively crowd, a stunning venue, and camping to provide you an unforgettable experience. Much like Arise, you can participate in dozens of workshops where you can learn many things about art and music. And if that doesn't have you sold, know that the camping ground offers a priceless view of the Colorado landscape. So what's keeping you from having fun while enjoying the beauty of nature?
Seven Peaks Festival
Location: Buena Vista, Colorado
Cost: To be determined
One of the newer festivals in CO, Seven Peaks, offers a fresher take on a festival of camping and music. Spearheaded by prominent musician Dierks Bently, the event features various performances by established local bands across the state. In addition to Buena Vista's shop-and-dine culture, there are plenty of bars for you to explore when you're not at the festival grounds. Not only are the shows enjoyable, but you can also immerse yourself in fun activities like kayaking and ziplining during the day. When asked if there's a chance of them joining again, most attendees answered with an excited 'YES!'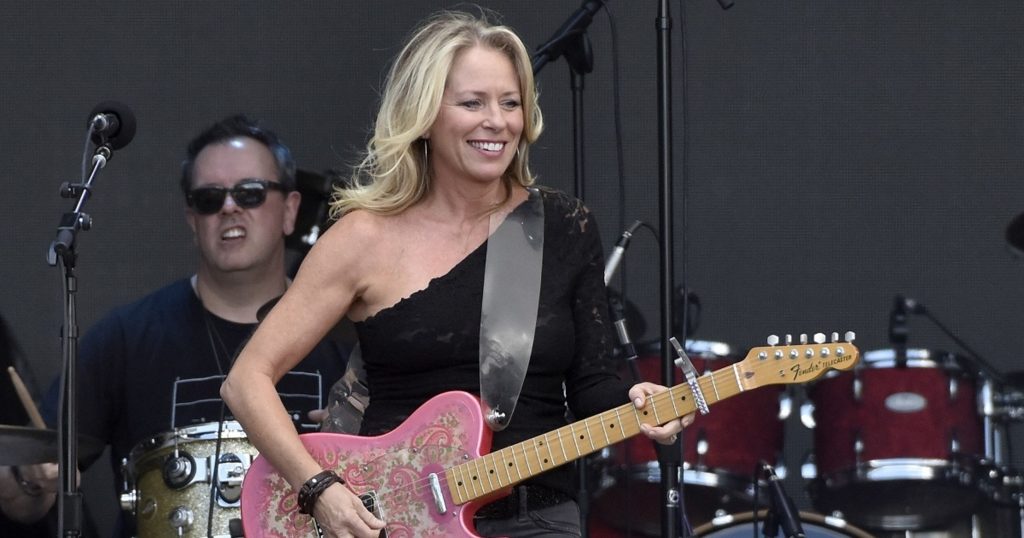 Mountain Town Music Festival
Location: Keystone, Colorado
Cost: FREE admission
Don't miss out on one of the biggest events in the Centennial State! Organizers pride themselves in bringing together the best locally-sourced food, top-notch beers, wonderful bands and artists, and obviously, phenomenal music. And the best part? All of these are free! Yes, you've read it right. Enjoy top musicians and quality shows while only having to spend on food and beverages.
Special Mentions
With Colorado's endless stream of musical festivals, it's hard to make entries for every one of them. But if you want to go beyond the events listed above, you might want to check out Greeley Stampede, Fibark, RIDE Festival, Rockygrass, and Apogaea. Have fun!